万众期待!CFD Trading Service衍生品交易服务介绍

万众期待,很高兴能为您介绍我们Super Forex 新合作伙伴

Supertrader Markets是一家接受澳大利亚监管的外汇经纪商,通过顶级的流动性提供商,为交易者连接全球交易市场。无论您的交易经验如何,也无论您是刚入门还是经验老道的交易员,我们的"新一代"交易平台皆可轻松定制,满足您的交易需求。"新一代"交易平台提供100%自动化的快速执行以及多种订单类型,让您能够灵活建仓交易,更全面地控制风险管理,可对数千种产品进行差价合约 (CFD) 交易,享受具有市场竞争力的点差。我们的目标是通过提供更好的服务,点差和更快速的成交,促使差价合约 (CFD) 交易行业彻底变革。今天加入Supertrader Markets,马上感受不同的交易体验。◎产品种类丰富:外汇、股指、大宗商品、和股票的差价合约交易

◎杠杆比例1:1 到 1:500,任您自由决定

◎VIP专属服务,为您提供顾问式1对1市场分析

◎初、中、高级外汇金融知识讲堂,让您系统性学习外汇知识

◎丰富的入金方式,银联,信用卡,转账,及时到账

With great expectations, we introduce you our new partner Supertrader Market.
Supertrader Markets is an Australian-regulated Broker that connects traders to global trading markets through top-tier liquidity providers. Regardless of your trading experience, whether you are just getting started or an experienced trader, our "new generation" trading platform can be easily customized to meet your trading needs.
'Next Generation'- platform provides fast, automated execution, with industry-leading charts provide a host of features to support your analysis, including multiple chart types, over 80 technical indicators and drawing tools, pattern recognition and a chart forum community.
You can perform CFD trading on thousands of products and enjoy competitive market spreads. Our goal is to promote a complete transformation of the CFD trading industry by providing better services, spreads and faster transactions.
Join Supertrader Markets today and experience the differences in trading.
• Rich product categories: CFD Forex, Indices, Commodities, and Shares.
• Leverage up to 1:500
• VIP exclusive service: 1 to 1 market analysis
• Learn both basic and advanced Forex trader concepts in our ever expanding, free Forex education and seminar.
• Rich deposit method:  Credit card, BPay and EFT.
如有任何疑问,可随时与我们联系
期待您的来电!Sydney office61 2 8197 0065Melbourne office61 3 8560 2543

Brisbane office

61 7 3166 8854


After hours

1300 652 168

Emails:
sales@supertraderfx.com.au
support@supertraderfx.com.au
compliant@supertraderfx.com.au
登录以下网址,立即体验我们的外汇交易系统

Live Account:http://www.supertraderfx.com.au/live-account/Demo Account:http://www.supertraderfx.com.au/demo-account/
Next Generation Platform function
交易工具的范围可以分析市场,快速订单执行和图表论坛社区,它可以帮助您交易外汇,商品,指数和股票的差价合约产品。
Range of trading tools can analyse the markets, fast order execution and chart forum community, it help you to trade CFD product in Forex, Commodities, Indices and shares.
关于我们 Who we are
---
Supertrader Markets是被Super Forex Financial Pty Limited 之企业授权代表(CAR)公司,授权公司是受澳大利亚证券和投资委员会(ASIC)监管,许可证编号为443886, 金融监察专员服务(会员号码:31408)。
Supertrader Investment Pty Ltd trading as Supertrader Markets is a Corporate Authorised Representative under Super Forex Financial Pty Limited, Super Forex Financial Pty Limited is registered with Australian Securities & Investments Commission (ASIC) and holds an Australian Financial Services License (AFSL no: 443886). Super Forex Financial Pty Ltd is also a Member of the Financial Ombudsman Service (Member no: 31408).
---
 匯通金融是您換匯的首選!感謝關注匯通金融Superforex官方微信公眾號。如未關注請掃描以下二維碼點擊關注,即可查看即時匯率、匯通金融公司介紹和在線咨詢。
(微信內點擊右上角"+",然後點擊掃一掃;或直接點擊下圖識別圖中二維碼)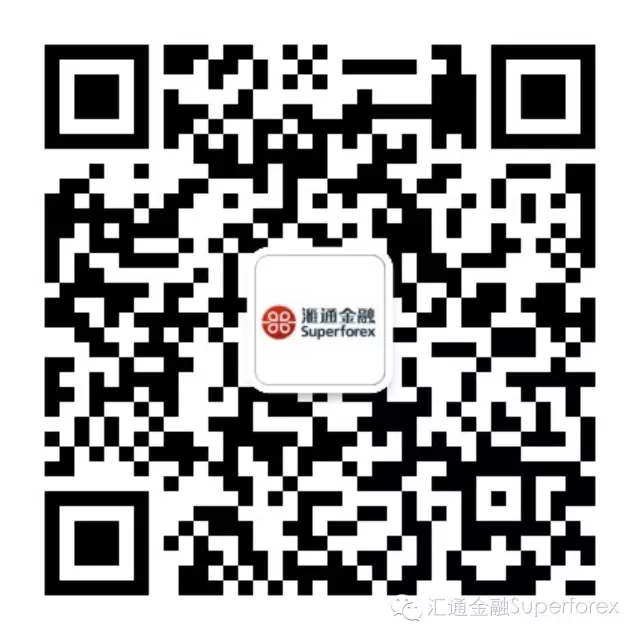 汇通金融控股公司
(Supercorp Financial Holding Pty Ltd)
是一家提供货币兑换、国际汇款、外汇及其衍生品交易、房屋信贷等金融服务的专业经纪公司,2003年11月创建于新西兰奥克兰,2007年9月,汇通金融登陆澳洲悉尼。公司凭借最发达的银行交易伙伴关系,先进的实时管理交易平台和业界率先推出的计算机交易系统为阁下提供质量最优秀,资金最安全和价格最优惠的所有可兑换货币和东南亚货币的兑换与汇款服务、外汇及衍生品交易服务。公 司在澳大利亚市场稳健经营,目前已经在Sydney 、Hurstville、Eastwood、Campsie、Chatswood、Brisbane(QLD)、Melbourne(VIC)地区开设营业部,并计划在澳洲其他城市增开网点,同时公司拥有网上汇款系统"易汇通"及其APP,和TradeRoom网上和手机版外汇投资交易系统,真正实现一键玩转所有外汇金融产品。
2013年12月,汇通金融取得澳洲证券投资监管委员会(ASIC)的金融服务牌照(AFSL443886),可以进行外汇交易产品合约投资,是合规合法的外汇交易做市商。2017年12月,公司取得ASIC颁发的贷款牌照(SuperFinance Market Pty Ltd  ACL501989),正式涉足信贷市场。2018年2月18日,公司总部迁入悉尼国际金融中心Barangaroo International Tower One。
展望未来,汇通金融将继续加大科技投入,不断申请更多更高的金融牌照,使自己的交易平台不断升级和优化,向广大客户提供更多更全面的金融服务,将汇通金融打造成一个坚实响亮的华资非银行金融机构的品牌。
Scan QR Code via WeChat
to follow Official Account